Not a blog about my love life (what love life?) but instead a blog about my health. Its good, apart from one small thing.
Last week I was talking to members of the Territorial Army and joined a couple of them on a run. When we returned from the run they flagged up an issue with the state of my knee. Bit of backstory, I injured my knee nearly 4 years ago when playing rugby. Avoided a tackle, went over my knee. I continued playing....for 3 years. Today, I found out what was wrong with my knee.
It turns out that 4 years ago, when the injury occured, I damaged my MCL and ACL. I'm going to be seeing a physiotherapist who will make the decision on whether or not this can be solved through physiotherapy alone or whether or not I will be needing an MRI.
Worst case scenario, I'm going to be needing surgery. Best case scenario, a course of physiotherapy will solve everything. Either way, I regret not seeing a doctor when I did the knee in.
Hopefully, I will be able to be able to reach 100% (or close to) soon, but it seems my plans to join the Territorial Army have to be shelved for a while, so I'm not overly happy about that.
_________________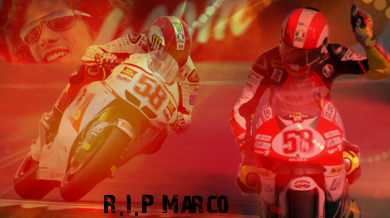 I am The Warrior. I am The Voice. I am The Legend. I am Viva La Guerrero
Comeback Of The Month(April 2010)
Member Of The Month ((3x)August/December 2010, January 2013)
Supporting Male (September 2010)
Best Man ((3x)October/December 2010, March 2011)
Best Poster ((2x)November 2010, April 2011)
Hottest Member (April 2011)

Winner of WD's The Apprentice Season 1


THE VOICE FOR WWE HEAD WRITER
THANK YOU